Multichannel Contact Center
Multiple Points of Customer Contact
What is a multichannel contact center? It's a way to meet your customers where they are. Contact by phone, or SMS, or email with a simple click. Modern lives are multichannel, and your call center should be as well.
Still Have Questions?
Just The FAQs
Does DialedIn allow me to send mass emails using a set template?
Yes, you can manage who you would like to send emails to through our search function, or we could send out single emails all from the agent screen.
Does DialedIn have a chat functionality to communicate with our customers?
Not yet but, it is on the roadmap for an in-house chat messenger. We do however integrate with the majority of website and landing pages.
Does DialedIn allow SMS (text messaging)?
Yes, this is something that was recently rolled out, it allows your agents to message sms messages, even while they are on the call.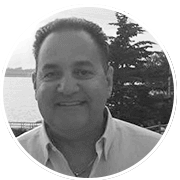 "The system is top notch, we came from using a myriad of different applications for our sales and customer service team members. DialedIn made it possible by combining all our communications needs under one platform. Now I can run reports across all my channels and that gives me a 360 view of my operations. These reports are invaluable to me, they save me a lot of time and money!"
Daniel
Ocean Financing