Call Center Quality Assurance Software
Record, Monitor and Evaluate Interactions in Your Contact Center
DialedIn provides call center quality assurance capabilities to maximize the value of every customer interaction and improve the performance of the agents in your contact center.
Training & Monitoring
Training and monitoring allows expert agents to train novice agents and for managers to supervise agent activity in real time.
Learn More
Recording Calls
Recording offers tools for you to listen to agent calls to figure out your agents' ability levels and the quality of call handling.
Learn More
Still Have Questions?
Just The FAQs
Can I select which types of calls I want recorded?
Yes, you can choose to record all calls from specific campaigns or for specific reps.
Can agents listen to their own call recordings?
Yes, you can give agents permission to listen to their own call recordings. This is a setting that you can control for specific groups or individuals.
Can I export recordings for archival?
Yes, DialedIn stores recordings for 90 days, or longer if required, and provides you the tools to export recordings for long-term archival.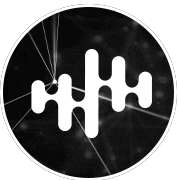 "I LOVE how well I can monitor my reps. I can see a live feed of what's on their screen if I need to, listen to calls and do all my coaching from my computer during the sales day."
Brock S.
COO
Telecommunications