Integrations Using the Native API & 3rd Party Apps
Bring Your Favorite 3rd Party Apps
One of the greatest appeals of DialedIn hosted auto dialer software is how easy integrations are when you want to deploy some of your favorite third-party applications within the native API. No code integrations means that your favorite productivity apps are right there and ready to go.
Still Have Questions?
Just The FAQs
Does DialedIn integrate with other CRM solutions?
Yes. As long as the CRM has an API or allows for posting of data via a URL, we can integrate.
Can you update data back to the dialer?
Yes. Using methods such as web hooks, it can allow you to easily and quickly synchroniize your data.
Is this something that can be done on our end or do we have to contact you every time we make a change?
You can set up your own scripts and update information. We have videos and documentation on how to do this in our Resources area. It's that easy.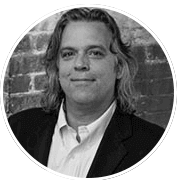 "I've been using this system for about a year now and can say after a full years cycle the benefits of this dialing system far out weigh any others I had reviewed. Extremely easy to tailor and customize every campaign to each agents specific skill set. The customer service and live help chat have been phenomenal with literally 60 second or less response time. Whole system was an easy setup with in a hour or to switched and up and running making the process less intimidating to switch over to this power station system."
Ted Manikas
Supervisor, TJA