Outbound Call Center Software
The Best Outbound Predictive Dialer Software in the Cloud
When you want to modernize your outbound call center, you don't need to compromise on quality or go with an older, less effective alternative. Scalable on demand and ready to go in hours, DialedIn's outbound dialer software is everything you need to make your cold calls hotter.
Agentless Dialing
Send prerecorded messages or even faxes while increasing dialing efficiency. Agents get connected to live pickups after the message is played, and are able to spend more time in contact.
Learn More
Skills Priority
Skills-Based Priority Call Assignment, or Skill Priority, allows for skills-based dialing by assigning outbound calls to agents on a priority basis according to their skills.
Learn More
Still Have Questions?
Just The FAQs
How can I manage organization and separation of my leads without having my agents log in to different campaigns?
This can be managed through what we call sub campaigns, imagine having the ability to assign sub campaigns to different agents. As well as giving priority and organization to separate out by any field of your choosing all while optimizing your dialing.
How do I control what caller-id is displayed to our customers?
DialedIn is very flexible in this regard, we give you the liberty to put in your own number to display. You can circulate through numbers that we own based that will reflect local presence numbers or we can provide you with DID's.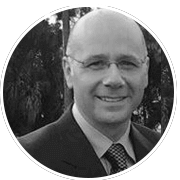 "I have had the pleasure to work with DialedIn for my hosted dialer needs for over 15 years! As a business consultant and call center program developer, I have had the opportunity to compare with the many "service providers" over the years and always recommend DialedIn to my clients and personally used their technology for my own call center solutions. Ahmed and his crew offer the personal touch that larger providers can never come close too. Their interface is very user friendly and they are always improving features that make my job alot easier."
Enrico Marotta
OBV, Inc.