Security and Compliance
Abide by Regulations
DialedIn's Call Center as a Service (CCaaS) and it's data centers are engineered to comply with the most rigorous industry security standards to ensure that data remains safe at all times. Our secure data center facilities use security features, such as multi-stage authentication and 24/7 CCTV monitoring to ensure that only authorized staff have access to the hardware that powers your cloud experience.
Our CCaaS software is engineered with state of the art encryption using a secure development and management process that has received SOC2-Type1 attestation, HIPAA/HITECH attestation and PCI DSS compliance certification.
Request a Risk-Free Trial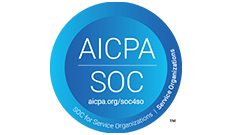 SOC 2 Type 1 Attestation
Service Organization Control 2, Type 1. DialedIn has completed a SOC 2 Type 1 audit in accordance with American Institute of Certified Public Accountants (AIPCA) Standards. Our SOC 2 Type 1 attestation offers customers one of the highest forms of assurance available in the marketplace today. Our report covers the AICPA Security Principle in relation to DialedIn CCaaS and provides an independent and objective opinion that DialedIn has developed, implemented, operates and maintains security controls that customers expect for data protection and regulatory compliance purposes.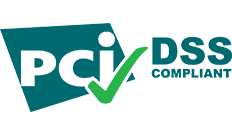 PCI DSS Compliance
Payment Card Industry Data Security Standard. DialedIn is committed to respecting the privacy of you and your customer's information, including electronic cardholder data. As a PCI DSS Service Provider, engages an annual assessment by Independent Qualified Security Auditor (QSA) to perform an assessment of DialedIn's control environment. By adhering to these standards, DialedIn ensures the security of credit, debit, and cash card transactions by encrypting call recordings in transit (Encrypted Storage) all within a PCI compliant environment. Your cardholders are protected against fraud or other misuse of their personal information while users accept, process, store, or transmit payment card information.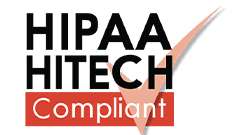 HIPAA/HITECH Attestation
Health Insurance Portability and Accountability Act and Health Information Technology for Economic and Clinical Health Act.` DialedIn serves clients in the healthcare sector including providers, hospitals, insurance companies, and business process outsourcers. As a Business Associate, DialedIn has designed and implemented appropriate administrative, physical and technical safeguards for Protected Health Information in transit and at rest in compliance with the Health Insurance Portability and Accountability Act (HIPAA) and the Health Information Technology for Economic and Clinical Health Act (HITECH). As part of this commitment, DialedIn CCaaS is compliant with HIPAA/HITECH and specifically meets all of the administrative, physical, and technical safeguards required by law.