Call Center Metrics Reporting & Analytics
Track, Measure and Analyzing Call Center Data with Ease
Your current software could be keeping you in the dark. Unless you are able to track key performance indicators for agents, management, supervisors, and campaigns you may not be operating with a full picture. DialedIn call center metrics reporting gives you the big picture.
Call Center Dashboards
Call center dashboards gives you access to multiple Live Dashboards that provide real time information of call center activities.
Learn More
Call Center Reporting
DialedIn robust call center reporting solution offers a large set of metric and statistical reports to help the call center analyze operations and results.
Learn More
Still Have Questions?
Just The FAQs
How many different standard reports do you offer?
We include over 20 reports that provide KPI and call center metrics reporting that will help you make informed decisions about your call center.
Can reports be emails to me?
Yes. On the latest native version of the admin application, reports are scheduled to run and to be emailed to you.
How far back can I view the history of the data in my call center?
The enterprise version allows you to run year-to-day reports for analyzing call center data. All standard reports allows you to see historical data from the most recent 6 months.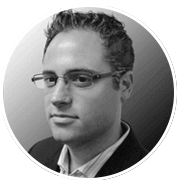 "This dialer is one of the most easy going software and most efficient dialer in the industry. They meet every technology features and plus they are able to customize your dialer based on your needs. I highly recommend DialedIn Powerstation"
Arsim S
Senior Tech manager, First Class Vacation